Little Star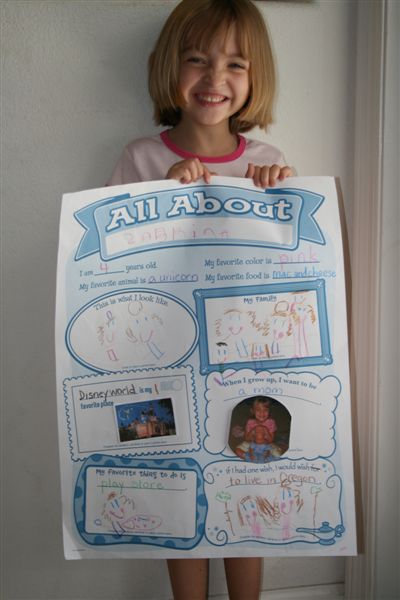 Sabrina made this poster when she was the star of the week at preschool. It says:
I am 4 years old. My favorite color is pink.
My favorite animal is a unicorn. My favorite food is mac and cheese.
She drew a picture of herself with a friend and of her family.
Disneyworld is my favorite place. (She's never been there, but thinks it's even cooler than Disneyland.)
When I grow up I want to be a mom.
My favorite thing to do is play store.
If I had one wish, I would wish to live in Oregon. (She drew herself playing with cousin Kate. It would be fun to live where she is!)
Here are some highlights from her first field trip to the pumpkin patch: